Good Morning
Â
Thank you for your response, I have the drawings and I am keen we move forward. I am favouring option 1 in your letter and donât have an issue discounting the order as you have suggested.
Â
Ken Lees informs me that the units that are in branch are ready to be inspected but of course we need to be very clear exactly what is required if any need to be re ordered. I will speak to him today and see exactly what he is suggesting is the best way forward.
Â
Â
Kind Regards,

Richard Lawrence
National Customer Relations Manager
Â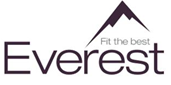 Address: Everest House, Sopers Road, Cuffley, EN6 4SG
Direct Dial:01707 877 022
Mobile: 07808365158
Fax: 01707 876 156
Email: richard.lawrence@xxxxxxxxxxxxx
Website: www.everest.co.uk
Â
Â
Â
Â
Â
This message contains confidential information and is intended only for the individual named. If you are not the named addressee you should not disseminate, distribute or copy this e-mail. Please notify the sender immediately by e-mail if you have received this e-mail by mistake and delete this e-mail from your system. If you are not the intended recipient you are notified that disclosing, copying, distributing or taking any action in reliance on the contents of this information is strictly prohibited.
Â
Â
Â
Â
From: Sean Meacher [mailto:sean@xxxxxxxxxxx]
Sent: 20 August 2014 17:28
To: Richard Lawrence
Subject: Re: CEO Letter ES1910AR
Â
Hello,
Thank you for looking at this.
I'm afraid our office here is something of a dead zone with regards to mobile signals. Hence the preference for email.
What do you need to know?..

The 30 second version would be:
December: I was told there was 'a problem with the glass design', but not what it was.
I gave the surveyor a copy of the *original* design, expecting that it would be resized as appropriate for your differently sized panels, that any changes would be confirmed with me, then that could be produced.
What happened, that I discovered when I finally saw a picture in January, was that the original design had been cropped, I hadn't been informed of any changes, then Everest went ahead and made all the panels.

I sent them to-scale drawings of what I'd expected and asked them to correct their mistake.
After a bit of to-ing and fro-ing, it was obvious nothing was going to happen, yet there has been no movement to either correct their mistake, nor to let me cancel the thing.
Here we still are, seven months later.

I can provide you with electronic copies of what I sent to Mr Saunders, also the scale drawings of the panels as I was expecting them, if that would help.

Regards,
Sean Meacher



On Wed, 20 Aug 2014 10:19:22 +0000, Richard Lawrence <Richard.Lawrence@xxxxxxxxxxxxx> wrote:
Good Morning

Â

I have been trying to call you and email last week to discuss the matter of your installation as laid out in your letter dated 7th August. I have not been able to do so and I would be most grateful if you would call me or reply by email so we may move matters forward

Â

Kind Regards,

Richard Lawrence
National Customer Relations Manager

Â


Address: Everest House, Sopers Road, Cuffley, EN6 4SG
Direct Dial:01707 877 022
Mobile: 07808365158
Fax: 01707 876 156

Email: richard.lawrence@xxxxxxxxxxxxx

Website: www.everest.co.uk

Â

Â

Â

Â

Â

This message contains confidential information and is intended only for the individual named. If you are not the named addressee you should not disseminate, distribute or copy this e-mail. Please notify the sender immediately by e-mail if you have received this e-mail by mistake and delete this e-mail from your system. If you are not the intended recipient you are notified that disclosing, copying, distributing or taking any action in reliance on the contents of this information is strictly prohibited.

Â