---
[Date Prev][Date Next][Thread Prev][Thread Next][Date Index][Thread Index]
Porch?
---
To: Sean Meacher <sean@xxxxxxxxxxx>
Subject: Porch?
From: Ken Lees <Ken.Lees@xxxxxxxxxxxxx>
Date: Fri, 29 Aug 2014 12:37:30 +0000
Accept-language: en-GB, en-US
Thread-index: Ac/Dhf0uuUZiXL/9SeS89GjYYPtTaA==
Thread-topic: Porch?
---
Sean,
Am I right in saying the porch is item 3 is called the hall window? If so this is stipolyte glass, I have included a sample, hope you can pick this up. I will move onto the next windows in another email.
The studio window is item 4 and that has anti sun glass in grey
Having not seen your house I am only working off the paper survey, so please excuse me if I get the items wrong.
Regards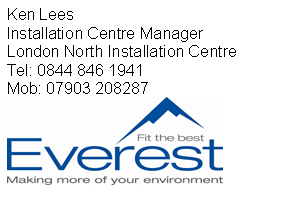 Attachment: Glass -- Products -- Diamond Window Solutions, Lisburn.mht
Description: Glass -- Products -- Diamond Window Solutions, Lisburn.mht
---