Thatâs better, you have made this easier for me to see now.
Richard Lawence is on holiday this week so I cant talk to him about what was discussed. The add on windows should have to go through sales to get you a price before the surveyor comes out.
Do you want the existing contract started and then followed on by the new contract?
Thanks for helping me, we will get this back on track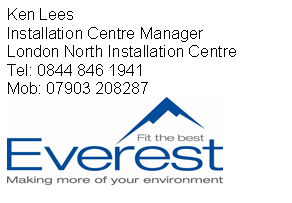 From: Sean Meacher [mailto:sean@xxxxxxxxxxx]
Sent: 01 September 2014 09:49
To: Ken Lees
Subject: Re: ES1910AR
I'm free this coming weekend (6/7th).

I also made an overview of the outside of the house so you can have a better idea of what's what, given that you wouldn't have seen the house.
This is attached.

Thanks for your help,
Sean





On Sun, 31 Aug 2014 15:49:34 +0000, Ken Lees 
wrote:
> Hi Sean,
> 
> In a direct response to this email. This would need a visit from a
> surveyor to measure the new items for the other half of your windows. Robby
> Yapp is no longer with us, so it would be another surveyor. What is your
> availblity for the surveyor to visit. We will also be able to tie everything
> up in one visit.
> 
> I am dealing with the remakes of the ribbon designs. I will let you know
> when they have been delivered.
> 
> Regards Ken
> 
> 
> 
> Hi Ken,
> Given that it looks like you're going to be producing the other half of
> the windows units for me sooner rather than later, Richard Lawrence
> suggested that I confirm with you those and the 'special glass' that is
> part of that batch.
> These are for the upstairs toilet and more importantly, the front porch.
> I've attached pictures of what the existing designs/patterns for those
> are, as I'm not sure what you have and I don't have a record of that
> either.
> Looking on the website for the styles of obscure glass is proving to be
> obscure in itself.
> 
> 
> The original purchase agreement didn't cover this other half, so I think
> we should get them sorted out before it becomes a problem.
> This would then total:
> living room/lower front of house - includes 5 of the small stained glass
> design
> porch - with the special glass (looks like fluted)
> upstairs hallway - same larger stained glass design as the hallway
> upstairs toilet - with the other obscured glass (looks like
> seashells/pebbles)
> rear patio doors
> What do we need to do to make this happen?..
> 
> Regards,
> Sean Meacher
> 
> 
> On 27/08/2014 08:49, Ken Lees wrote: