Good Afternoon
Whilst I have ben ensuring that the replacements are on track for the end of the week it seems I have discovered a small issue that needs resolving. The original finance agreement that you signed has now expired, it does so after 6 months.
So we need to get some new paperwork signed up for this contract and I have asked the sales man who sold this to you originally to make contact with you today to arrange this as the installation will not be allowed to proceed until this is done.
Are you amenable to this please and when do you think an appointment would be suitable ?
Kind Regards,

Richard Lawrence
National Customer Relations Manager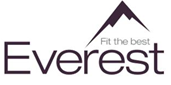 Address: Everest House, Sopers Road, Cuffley, EN6 4SG
Direct Dial:01707 877 022
Mobile: 07808365158
Fax: 01707 876 156
Email: richard.lawrence@xxxxxxxxxxxxx
Website: www.everest.co.uk
This message contains confidential information and is intended only for the individual named. If you are not the named addressee you should not disseminate, distribute or copy this e-mail. Please notify the sender immediately by e-mail if you have received this e-mail by mistake and delete this e-mail from your system. If you are not the intended recipient you are notified that disclosing, copying, distributing or taking any action in reliance on the contents of this information is strictly prohibited.