Good Afternoon
Thank you for the link again, our IT protocols block this sort of thing but I will try from home later to open it.
I understand that you are disappointed with the offer but as I have said previously that is the offer, I cannot increase it.
I will be more timely with updates as I get them
Kind Regards,

Richard Lawrence
National Customer Relations Manager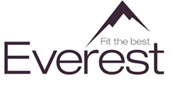 Address: Everest House, Sopers Road, Cuffley, EN6 4SG
Direct Dial:01707 877 022
Mobile: 07808365158
Fax: 01707 876 156
Email: richard.lawrence@xxxxxxxxxxxxx
Website: www.everest.co.uk
This message contains confidential information and is intended only for the individual named. If you are not the named addressee you should not disseminate, distribute or copy this e-mail. Please notify the sender immediately by e-mail if you have received this e-mail by mistake and delete this e-mail from your system. If you are not the intended recipient you are notified that disclosing, copying, distributing or taking any action in reliance on the contents of this information is strictly prohibited.
From: Sean Meacher [mailto:sean@xxxxxxxxxxx]
Sent: 14 January 2015 13:29
To: Richard Lawrence
Subject: ES1910AR update
Richard,
Here is the google docs link
https://docs.google.com/spreadsheets/d/1FYIgaAP9ze7eh6rN9Eq6r6bsiXk3CSVOq30_QOCuBD0/edit
Please do ask me questions if the column names or functions are not entirely obvious.
Having considered it over the holidays, I do also have to say that I am still disappointed by your offer.
After 16 months and two letters to your CEO, I'm sure you can do better than offer the bare minimum of the work you should have done in the first place (plus the deposit refund).
On the occasions that I have to do things for our CEO or higher executives, anything less than "ensure the customer goes away happy" is not acceptable.
Even accounting for that our customers are likely to be spending millions instead of thousands.
Make me a better offer.

Also please could you be more pro-active on providing status updates.

Regards,