Sean,
I will come back to you on Monday and just recap where we are and what needs to be done.
Kind regards and have a great weekend, we will get there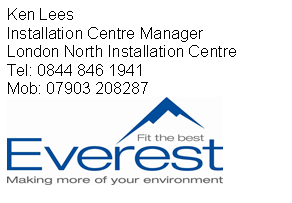 From: Sean Meacher [mailto:sean@xxxxxxxxxxx]
Sent: 29 August 2014 16:24
To: Ken Lees
Subject: Re: Porch?
Although having managed to open the pictures, those units with the stained glass are probably more appropriate as they are, given where they will be mounted.
In fact, I'd say that's actually a work of art :)
On Fri, 29 Aug 2014 12:37:30 +0000, Ken Lees <Ken.Lees@xxxxxxxxxxxxx> wrote:
Sean,

Am I right in saying the porch is item 3 is called the hall window? If so this is stipolyte glass, I have included a sample, hope you can pick this up. I will move onto the next windows in another email.

The studio window is item 4 and that has anti sun glass in grey

Having not seen your house I am only working off the paper survey, so please excuse me if I get the items wrong.

Regards