Dear Mr Meacher,
Yes, you are out on a limb, you do not fully understand my remit, and you underestimate my skillset and experience, furthermore you do not know how long it would take me to get to and from Harrow.
The issues certainly include that of manufacture, they also relate to the agreed terms of the contract and the obligations (in relation to manufacture as well as other factors) that the contract imparts.
Your assumption that I am not aware of the issues, is, unfortunately just as incorrect as your understanding of my remint, skillset, experience, and driving speed.
A copy of the contract, not supposed contract, it is an actual contract, was left with you on 31st of August 2013 when the contract was signed, the finance agreement was left with you this time also, with a second, executed copy sent to you direct from the finance house, shortly after, upon receipt of which your cancellation period began.
I will however be pleased to send you a further copy of the contract when I return to the office on Monday morning.
I am aware of the small difference between your existing lead design and the lead that was manufactured, as an aside, the middle management that you lambast, for not having a clue how our products are manufactured, are not directly involved in the manufacture of these leased glass lights, this is sourced to a Company called CET. And whilst this is not your problem, or mine, it is a statement of fact and suggests further that you are less than entirely aware of what Everest's middle management can, or cannot do and further that your classification of them or their actions in this matter as general incompetence, is misplaced.
In terms of the special lead design, the process for manufacture of non-standard, or special lead designs is that a photograph of the existing lead is taken, from square on, and from as close a reasonably possible, this is provided to CET the glass manufacturer, they make a drawing of the lead and that is referred back to the customer to approve.
We completed the original survey on the 10th of September 2013, however needed to return and take better photographs of the lead design at the request of CET, we did so on the 20th of September and forwarded these photos to CET, they provided us with drawings for your express approval in order to authorise manufacture. Between the 18th and 23rd of October 2013 yourself and Robbie Yapp discussed the drawings, resulting in fact in you contacting CET yourself, and on the 28th of October confirming with them that the drawings were correct and that we could proceed to manufacture.
You then provided Everest with your own drawings on 31st of October, advising that these were the correct templates necessitating further attendance on our part in order to ensure that survey was correct in line with what we believed was a revised template which we duly completed in November of 2013.
Goods were put into manufacture in line with this survey and a provisional installation date of Jan20th 2014 was agreed, however on12th December Everest were advised that the dimensions of the template was such that it would not fit correctly into the leaded light. You were contacted in order to see what possible alternative could be agreed. As you are aware the design was cropped slightly so that the key feature of the design was centralised, I appreciate that you have rejected this departure from the precise original design.
On 29th January 2014, you queried the size the lead design, and when we offered to return in order to check this, you refused and instead, on February 3rd 2013, that you were at this stage, irrespective of the above were not able to accept delivery of the windows.
It appears that a period of email communication between yourself and Ken Less failed to progress the matter, despite Ken offering to provide exactly what you requested, to resurvey or to discuss alternatives, you preferring to seek cancellation of the contract in its entirety.
Until in August when you wrote to the CEO, resulting in your agreement to proceed with the works, and a discount of £2082, which was confirmed in writing on 12th of December. I do note however that you appear to have maintained that you were expecting a far greater discount although have not presented any evidence of Everest's agreement to any such additional discount.
All appeared to be proceeding to a reasonable conclusion when it became clear that your finance agreement had lapsed and was no longer in place, we did offer to re-sign this for you, however your ongoing efforts to secure an additional reduction to the contract value, your requests for detailed cost price of our products, presented a significant obstacle to resolution of this matter and then as you are aware you took the decision to seek once again, to attempt to cancel the contract, at which point I became formally involved.
This is an extremely simple matter, your lead design is matched very well but due to the profile of the replacement windows, has been cropped as opposed to scaled down. We have suggested that you accept this, which in our view will represent an attractive improvement to your home, and will certainly add in terms of functionality for which we have offered a reduction to the contract value.
In addition we would aver that the slight cropping of the design in these circumstances is entirely reasonable, and should not be relied upon as a failure in terms of the obligations that this contract imparts. We have at all stages sought to assist you in this matter, and perhaps have made something of a rod for our own backs in doing so. The resulting delay, and repeated circular correspondence, upon which you rely in order to secure a discount in this matter, have occurred only in the light of our attempts to assist you.
As such our offer is simple, the goods that are manufactured, and have been so for many months, are in store at the St Albans installation centre, we propose to install them in the knowledge that your lead deign is slightly cropped as opposed to scaled down. We shall offer an immediate reduction to the contract value of £2082, you shall pay either by finance agreement, which we will be pleased to arrange for you, or upon installation.
In the alternative, if you wish for us to remake the leaded lights, with the design scaled down, we shall be able to do so, however this will be upon receipt of your confirmation that you shall make payment in full upon completion of the works.
The final alternative, is for you to continue to refuse access for any proposed solution, in the event of which proceedings for breach of contract shall be issued against you.
I await confirmation of your decision.
Yours sincerely
Nick Flanagan
Legal Services Manager
Tel - 01707 877 055
Mob - 07808 365 292
Fax - 01707 873 452
Everest House - Sopers Road - Cuffley - Hertfordshire - EN6 4SG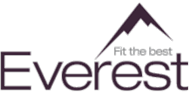 From: Sean Meacher [mailto:sean@xxxxxxxxxxx]
Sent: 30 May 2015 20:07
To: Nick Flanagan
Cc: Caroline Ellis; customerrelations
Subject: Re: Purchase Agreement ES1910AR
I'm going to go out on a limb here and suggest that the reason there has been no progress is that you're the 'legal services' manager and the issues are ones of manufacturing and manufacture, along with the general incompetence of Everest as a whole.
I'm also going to assume that you're not completely aware what the issues are.
Before you lose interest, would you be so kind as to send me a copy of the supposed contract, as that's just one of the many things that I've not yet received from Everest.
Attached to this email is a pdf file, this contains the following images:
1) Photo of original window design
2) Example of (1 of 4) to-scale drawings I produced and sent Oct 2013 and again Jan 2014.
3) Photo I received from Ken Lees, Jan 2014, showing incorrect leading design
4) Photo I received from Richard Lawrence, Feb 2015, AGAIN showing the same, incorrect leading design (supposedly re-manufactured).

Also attached is the spreadsheet that was supposed to be FULLY filled out with 'at cost' prices, but was actually returned half-completed with the RETAIL prices.
Somehow the information from your second surveyor John Rushmere (Dec 2014) didn't make it to the second salesman Adam Freeman, to be included here (another failure).
It's rather obvious that when Ken Lees took the second set of photo's, he didn't check them against the previously provided scale drawings. Neither did Richard Lawrence when he forwarded them onto me.
This is what I class as the 'general incompetence' and is neither my problem nor yours to sort out.
The original purchase agreement stated 11-12 weeks for delivery, yet here we are 21 months later.
To be perfectly honest, I don't believe it's within the capacity of Everest to resolving this satisfactorily because your company is full of old-manufacturing middle-management who have not a clue how your products are manufactured. Nor does it have the flexibility required to be able to make this work, for much the same reasons.
At every stage, I've been made promises, yet there doesn't appear to be anyone who can actually follow through on them. or provide me with the information I have asked for so as to make an informed decision on how I would like to proceed.
You visiting my home is not going to make any difference as you're not the right person to answer all the questions that I have asked and have yet to receive any answer for.
It will just drag on forever.
Everest agrees to cancel the order without further charge to myself (as per the Sales of Goods and Services act 1982 - for "failing to provide an acceptable product in a reasonable time properly")
This will save you further embarrassment, media exposure and wasting everyone's time.
You provide, as I'd asked for since Jan 2014, a "full set of windows, all with the correctly manufactured designs for a reasonable price". This would either be 'at cost' (as was promised by Richard Lawrence should I accept the offer for producing the second half of the windows for my home) for all of them, or taken as the national average of a double glazed unit which is around £500 (which would make the total a more reasonable £11/12,000 (taken as around 22 units)
You provide me with the details of how and where I can obtain units of the same frame design that you have produced (one of my long-unanswered questions to RL, or at least since the second set of pictures - which was the first time I had seen an external view of *any* of the units), so that I may obtain equivalent frame designs for the second half of my house, so as not to be left with a motley of windows designs, were I to accept that which you have produced.
Also, the existing order to be renegotiated for a more reasonable price, given the time taken and the fact that at every stage, the issues have all been generated by Everest yourselves.
Use the suggested pricing scheme from option 2.
Along with options 2 or 3, if you have a look at the spreadsheet, I'd dearly love to know how you can think to get away with charging £3128 for a 'hardwood exterior kitchen door'.
Bear in mind, it did take 18 months to get an itemised price-list from any of you - if the original salesman had told me this, I never would have signed up!
I found an equivalent one via a quick internet search for £280 (leaderdoors.co.uk) - this being "hardwood, exterior, finished, double-glazed" door.
I had queried with with your social media portals (twitter/facebook) but have yet to receive a reply.
The bespoke designs I had expected to be a little more than average, but charging an order of magnitude larger for a standard item places some suspicion on your whole pricing structure.
The double glazing industry already has a very bad reputation. This does nothing to change that.
All of this to be negotiated before installation, as otherwise that would just be another protracted battle against the forces of ineptitude.
If it's all the same to you, I'd rather keep the communications electronic. Apparently an email mbox export is legally acceptable, should that ever be required in the future.
Plus it saves the waste of a 4-hour round-trip.
Please also bear in mind, "can't" is just another way of saying "don't know how".
On 30/05/2015 12:15, Nick Flanagan wrote:
Dear Mr Meacher,

I am concerned that we do not appear to be making any progress toward achieving a resolution to this matter.

I assure you that it is my intention of securing a solution that is mutually satisfactory, and perhaps with that in mind you will agree to meet me on site, so that we may discuss suitable ways to move this matter forward?

I look forward to hearing from you shortly.

Yours sincerely

Nick Flanagan